Services
Established in 1993, TJS Asphalt Paving staff have over 30 years of experience in residential and commerical and municipal aspahlt resurfacing and repair. Contact us at (920) 893-0551 for a free estimate.
Residential Asphalt Services
Driveway Seal Coating
Driveway Paving
Walkways
Patios
Asphalt Repair
ADA Ramps
Drainage Solutions
Commercial/Municipal Asphalt Services
Walkways and Bike Paths
Parking Lot Paving
Resurfacing and Blacktop Patching
Grading/Leveling
Overlaying
Seal Coating
Curb and Gutter Repair
Line Painting and Road Markings
ADA Ramps
Drive Lanes
Dumpster Pads
Depth and Surface Repairs
Speed Bumps, Humps and Cushions
Base, Excavation and Compaction
Drainage Solutions
Wheel Stops
Saw Cutting, Removal and Replacement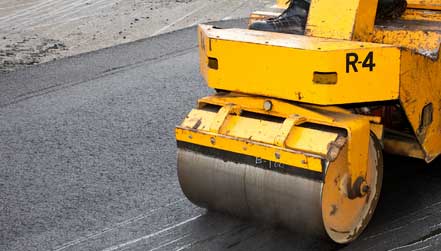 Asphalt concrete (commonly known as asphalt), is a composite material used for pavements, highways and parking lots. Asphalt and mineral aggregate are mixed together and laid down in layers and compacted to form roads, driveways and paths. Asphalt does not contain cement - an ingredient of conventional concrete.